AUDIO BRIDGES FOR RADIO COMMUNICATIONS 619 EI AND 619 SRI
The 619 EI or the affordable interoperability
Providing full 4 wire bridging facilities on all ports, the 619E1 has a huge range of applications, such as
HF/VHF/UHF radio networks, audio bearer systems, data, modem splitters/combiners, public address systems etc. Independent ports allow the bridge to be configured in any combination providing the system designer with greater flexibility.


The 619 SRI offers the perfect affordable solution to communications integrators.
In this day and age, providing interoperability has never been so important. However, lack of any standard interface on radio equipment has made interconnection of radios and other audio sources a nightmare. It is not uncommon to have systems with multiple VHF, UHF, microwave and SSB equipment requiring complex interconnections to allow cross band and inter-service communications. To add to this complexity, operation managers often want to change how systems are configured for maintenance or operational reasons.

SLO Télécom presents a solution to this problem with the 619 SRI (Smart Radio Interface). The 619 SRI is a third generation product that has evolved from a successful and proven line of audio bridges. The 619 SRI provides the communications integrator with a number of powerful features that can be used to add value to both fixed and dynamic radio networks.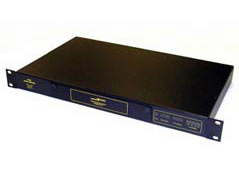 // More details about the 619 EI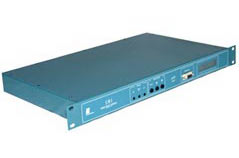 // More details about the 619 SRI