AUDIO BRIDGES FOR RADIO COMMUNICATIONS 619 EI AND 619 SRI
More details about the 619SRI
Applications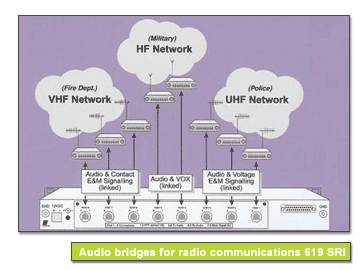 The 619 SRI is designed to be used in many applications. Some of the most common include:


Interconnecting disparate radios.
Subdividing radio networks for frequency optimisation.
Creating separate voice and data paths through repeaters.
Optimisation of link traffic flow and fast link keying.
System splitting & merging on-demand.
Remotely adjusting levels and keying times in standard and voting networks.
Converting between various keying/squelch mechanisms.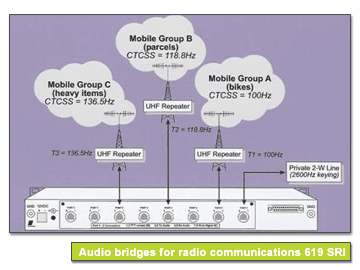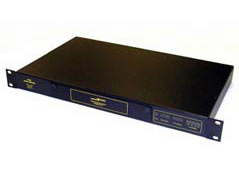 // More details about the 619 EI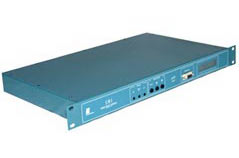 // More details about the 619 SRI