AUDIO BRIDGES FOR RADIO COMMUNICATIONS 619 EI AND 619 SRI
More details about the 619EI
General features
All audio inputs and outputs are transformer coupled and have a wide adjustment range to cater for most landline and radio applications. The signalling leads are isolated using optocouplers (E mute lead) and relays (M PTT lead).

Audio routing and level adjustments for both inputs and outputs are made from the front panel DIP switches. Initial setup and maintenance plans are now far easier to implement. A protective cover provides easy access to these points and prevents inadvertent configuration changes.

A LED level meter has been provided to allow simple setup of internal audio levels without the requirement for other test equipment. LED bars are calibrated in 3dB steps. This meter can also be used as a diagnostic tool to monitor the bridges' audio in conjunction with POWER, MUTE and PTT status LEDs.
The mute disable facility allows audio bearer circuits to be mixed, without the requirement of a mute control. This is very useful in circuits without a control signal or where control facilities are incompatible ie. tone/DC keying.

The bridge is powered from a single 12VDC source and has optional plug socket or two-part screw terminal connections. The 1RU 19" sub-rack housing provides a convenient and minimal profile solution for integrating into existing or new systems.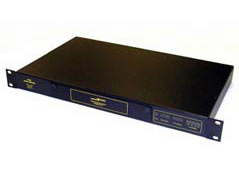 // More details about the 619 EI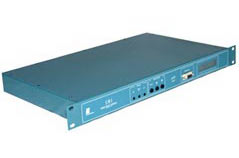 // More details about the 619 SRI