AUDIO BRIDGES FOR RADIO COMMUNICATIONS 619 EI AND 619 SRI
More details about the 619SRI
Features
There are many hardware and software features that give this product its advanced capabilities, including:


Single 1 RU enclosure with eight analogue 4-wire E&M ports; all with opto-isolated inputs, relay isolated outputs and with contact, voltage and switched power options.
Transformer isolated line audio with digital gain control.
Independent signalling encoders/decoders on all eight ports, supporting CTCSS, in-band "keying" tones and vox operation.
Simultaneous signal detection and generation on each port.
SELCAL and DTMF remote control.
Eight programmable configurations that provide control of the basic Mute to PTT linking. Six of these are programmable overlays that can be invoked to dynamically make or break link paths. DHC technology allows this to occur as a result of a digital input, CTCSS tones, in-band tones, DTMF or SELCAL.
Software options that support fast CTCSS keying, soft CTCSS key-off and PTT tail tones.
Device re-configuration through the Windows-based SRI Graphical User Interface. This can be carried out either directly using an RS-232 connection or remotely using RS-485, a radio (V.23 modem) or a GSM modem.
Real-time clock that allows the scheduling of heartbeat/voting tones.
Auxiliary inputs and outputs for monitoring and control applications.
LCD panel for status and diagnostics.
12 to 24VDC operation.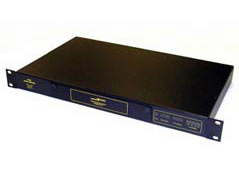 // More details about the 619 EI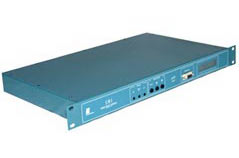 // More details about the 619 SRI